ComplianceOne offers fast and easy DNA relationship testing by appointment in our Topeka, KS location.
DNA Testing in Topeka, Kansas at ComplianceOne
ComplianceOne offers DNA testing services that are admissible in court proceedings if needed and can be used in legal proceedings such as child custody, child support, immigration, adoption, and estate claims as well as personal purposes.
Our extensively trained staff can collect a DNA test specimen quickly and easily, in our Topeka office. A cheek swab is used to obtain a sample which is securely sealed and shipped to our accredited laboratory. Under normal circumstances, a result is delivered within 3 business days.
Our initial Paternity test covers up to 3 people with the ability to add other individuals as needed for an additional fee. 
In addition to paternity testing, ComplianceOne offers grandparent testing and sibling analysis.
Please schedule your DNA Paternity test with us today by emailing us at: sass@comp-one.com, or calling us at 785-266-0484.
Our genetic testing services include paternity/maternity, sibling relation and grandparantage. All test are confidential and are court admissible. Results available in 3 business days.
Paternity/Maternity: $250, up to 3 people (each additional person – $100)
Sibling: $385 up to 3 people
Grandparentage: $385 up to 3 people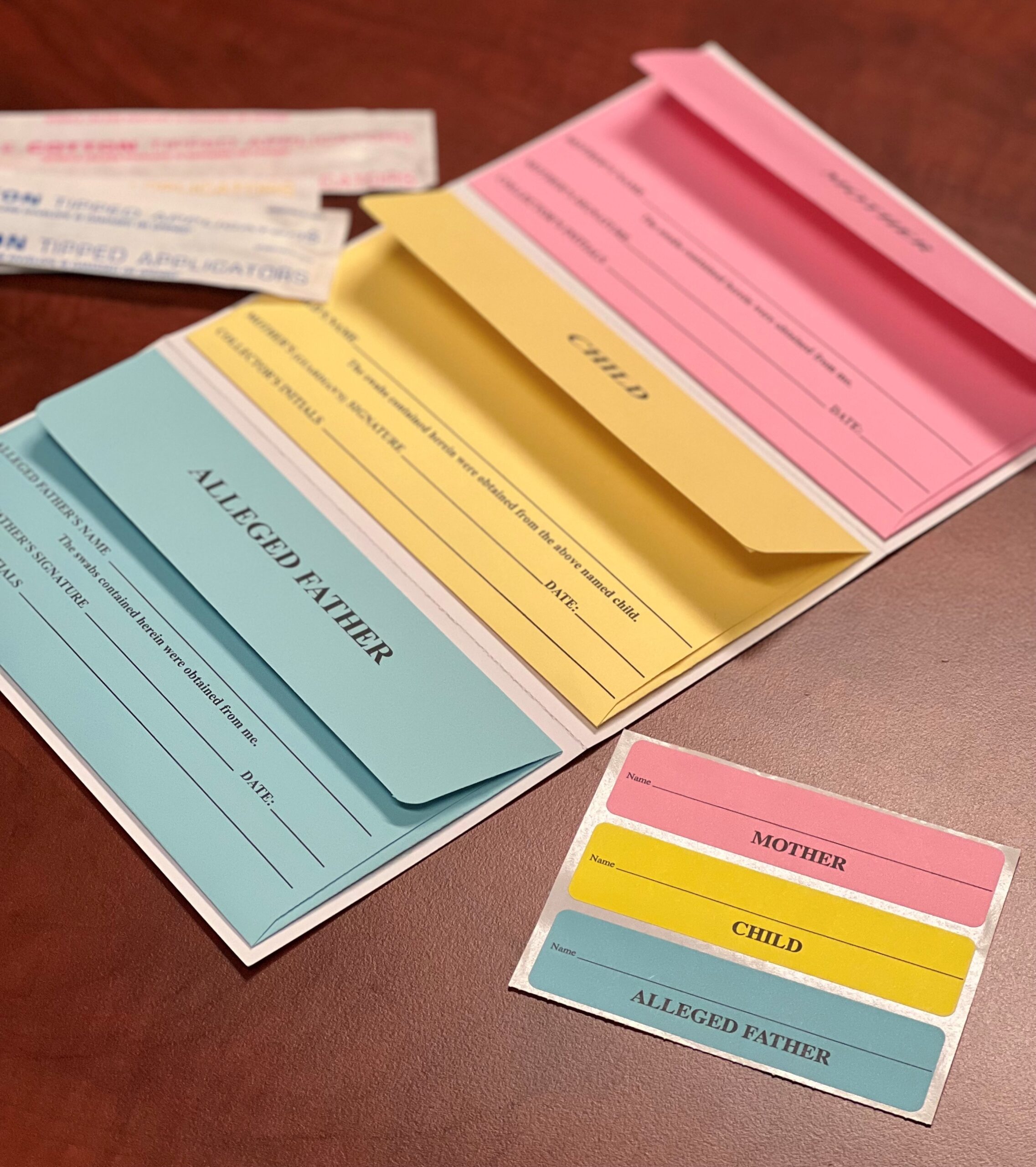 Who May Need to Schedule a DNA Paternity Test?
Lawyers or Court Services
Adoption Agencies
Estate Claims Service Agents
Case Managers
Private Citizens